[et_pb_section fb_built="1″ fullwidth="on" admin_label="Banner (fsPageWrapper/header/fsBanner)" _builder_version="4.16″ _module_preset="default" global_colors_info="{}"][et_pb_fullwidth_image title_text="akademiktakvim" admin_label="fsResourceElement (fsBanner)" module_class="fsElement fsResourceElement fsSingleItem hero article_image" _builder_version="4.16″ _module_preset="default" background_image="https://www.hisarschool.k12.tr/wp-content/uploads/2021/01/akademiktakvim.jpg" min_height="230px" height="44vw" max_height="800px" global_colors_info="{}" locked="off"][/et_pb_fullwidth_image][/et_pb_section][et_pb_section fb_built="1″ admin_label="hsr_middle_menu_section" module_id="hsr_middle_menu_section" module_class="hsr_middle_menu_section" _builder_version="4.16″ _module_preset="default" background_color="#731219″ custom_padding="0px|0px|0px|0px|true|true" global_colors_info="{}"][et_pb_row _builder_version="4.16″ _module_preset="default" width="100%" max_width="100%" custom_padding="0px|0px|0px|0px|true|true" global_colors_info="{}"][et_pb_column type="4_4″ _builder_version="4.16″ _module_preset="default" global_colors_info="{}"][et_pb_menu menu_id="22″ active_link_color="#FFFFFF" admin_label="hsr_middle_menu" module_id="hsr_middle_menu" module_class="hsr_middle_menu" _builder_version="4.16″ _module_preset="default" menu_font="|600|||||||" menu_text_color="#FFFFFF" menu_font_size="15px" menu_line_height="24px" background_color="RGBA(0,0,0,0)" text_orientation="center" custom_padding="12px|12px|12px|12px|true|true" global_colors_info="{}"][/et_pb_menu][/et_pb_column][/et_pb_row][/et_pb_section][et_pb_section fb_built="1″ _builder_version="4.16″ _module_preset="default" global_colors_info="{}"][et_pb_row _builder_version="4.16″ _module_preset="default" max_width="1180px" global_colors_info="{}"][et_pb_column type="4_4″ _builder_version="4.16″ _module_preset="default" global_colors_info="{}"][et_pb_text _builder_version="4.16″ _module_preset="default" header_font_size="36px" header_line_height="1.3em" custom_margin="||20px||false|false" global_colors_info="{}"]
Primary School
[/et_pb_text][et_pb_image src="https://www.hisarschool.k12.tr/wp-content/uploads/images/hakkmzda.png" align="center" _builder_version="4.16″ _module_preset="default" width="85px" global_colors_info="{}"][/et_pb_image][et_pb_text _builder_version="4.16″ _module_preset="default" text_line_height="24px" custom_margin="||0px||false|false" global_colors_info="{}"]
Welcome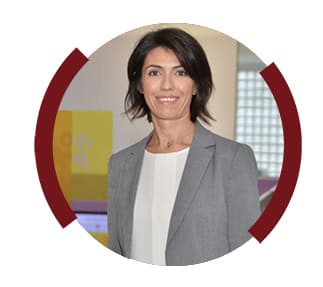 Hisar School support an innovative and universal educational philosophy revealing students' personal skills and differences.
Our aim in Primary School is to raise individuals who are academically well-equipped, native-like English users, learn how to learn and understand necessity of lifelong learning, devoted to Atatürk's principles, sensitive to their environment, become integrated with universal values, thinking and questioning.
The academic program encourages students to reach their social, cultural and sportive goals. As innovative, open for improvement and well-equipped professionals, our teachers play an active role in preparing and developing the program.
 Meral Olcay
Primary School Principal

[/et_pb_text][/et_pb_column][/et_pb_row][et_pb_row column_structure="3_4,1_4″ use_custom_gutter="on" gutter_width="1″ make_equal="on" _builder_version="4.16″ _module_preset="default" max_width="1180px" global_colors_info="{}"][et_pb_column type="3_4″ _builder_version="4.16″ _module_preset="default" global_colors_info="{}"][et_pb_text _builder_version="4.16″ _module_preset="default" link_text_color="#FFFFFF" background_color="#73121A" background_layout="dark" custom_padding="30px|0px|30px|30px|true|false" global_colors_info="{}"]
Hisar Primary School Education
Hisar Primary School, while creating a learning environment that supports the individual to reveal the existing potential and maximize it, it also provides meaningful learning opportunities with real life experiences, the habits of interpreting and reproducing information with education and training models in accordance with the globally adopted Constructivist Education Approach and an education system that emphasizes sincere involvement and motivation stands out. Read more…[/et_pb_text][/et_pb_column][et_pb_column type="1_4″ _builder_version="4.16″ _module_preset="default" background_color="#73121A" custom_css_main_element="display:grid;||align-content:center;" global_colors_info="{}"][et_pb_image src="https://www.hisarschool.k12.tr/wp-content/uploads/images/programikonbeyaz_1.png" align="center" _builder_version="4.16″ _module_preset="default" global_colors_info="{}"][/et_pb_image][/et_pb_column][/et_pb_row][et_pb_row column_structure="3_4,1_4″ use_custom_gutter="on" gutter_width="1″ make_equal="on" _builder_version="4.16″ _module_preset="default" max_width="1180px" global_colors_info="{}"][et_pb_column type="3_4″ _builder_version="4.16″ _module_preset="default" global_colors_info="{}"][et_pb_video src="https://www.hisarschool.k12.tr/wp-content/uploads/images/IlkokulTantmFilmi.mp4″ _builder_version="4.16″ _module_preset="default" global_colors_info="{}"][/et_pb_video][/et_pb_column][et_pb_column type="1_4″ _builder_version="4.16″ _module_preset="default" global_colors_info="{}"][et_pb_text _builder_version="4.16″ _module_preset="default" custom_margin="||20px|20px|false|false" custom_padding="3px|20px|3px|20px|true|true" link_option_url="https://www.hisarschool.k12.tr/okullar-ilkokul-programi-ilkokul-mfredat/" border_width_all="1px" border_color_all="#DEDEDE" global_colors_info="{}"]

Curriculum
[/et_pb_text][et_pb_text _builder_version="4.16″ _module_preset="default" custom_margin="|||20px|false|false" custom_padding="17px|20px|17px|20px|true|true" link_option_url="https://www.hisarschool.k12.tr/hisarda-hayat-kulupler-ilkokul/" border_width_all="1px" border_color_all="#DEDEDE" global_colors_info="{}"]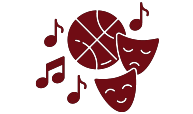 Clubs
[/et_pb_text][/et_pb_column][/et_pb_row][/et_pb_section]