[et_pb_section fb_built="1″ fullwidth="on" admin_label="Banner (fsPageWrapper/header/fsBanner)" _builder_version="4.16″ _module_preset="default" global_colors_info="{}"][et_pb_fullwidth_image title_text="lise" admin_label="fsResourceElement (fsBanner)" module_class="fsElement fsResourceElement fsSingleItem hero article_image" _builder_version="4.16″ _module_preset="default" background_image="https://www.hisarschool.k12.tr/wp-content/uploads/2021/01/lise.jpg" min_height="230px" height="44vw" max_height="800px" global_colors_info="{}"][/et_pb_fullwidth_image][/et_pb_section][et_pb_section fb_built="1″ admin_label="hsr_middle_menu_section" module_id="hsr_middle_menu_section" module_class="hsr_middle_menu_section" _builder_version="4.16″ _module_preset="default" background_color="#731219″ custom_padding="0px|0px|0px|0px|true|true" global_colors_info="{}"][et_pb_row _builder_version="4.16″ _module_preset="default" width="100%" max_width="100%" custom_padding="0px|0px|0px|0px|true|true" global_colors_info="{}"][et_pb_column type="4_4″ _builder_version="4.16″ _module_preset="default" global_colors_info="{}"][et_pb_menu menu_id="22″ active_link_color="#FFFFFF" admin_label="hsr_middle_menu" module_id="hsr_middle_menu" module_class="hsr_middle_menu" _builder_version="4.16″ _module_preset="default" menu_font="|600|||||||" menu_text_color="#FFFFFF" menu_font_size="15px" menu_line_height="24px" background_color="RGBA(0,0,0,0)" text_orientation="center" custom_padding="12px|12px|12px|12px|true|true" global_colors_info="{}"][/et_pb_menu][/et_pb_column][/et_pb_row][/et_pb_section][et_pb_section fb_built="1″ _builder_version="4.16″ _module_preset="default" global_colors_info="{}"][et_pb_row _builder_version="4.16″ _module_preset="default" max_width="1180px" global_colors_info="{}"][et_pb_column type="4_4″ _builder_version="4.16″ _module_preset="default" global_colors_info="{}"][et_pb_text _builder_version="4.16″ _module_preset="default" header_font_size="36px" header_line_height="1.3em" custom_margin="||20px||false|false" global_colors_info="{}"]
High School
[/et_pb_text][et_pb_image src="https://www.hisarschool.k12.tr/wp-content/uploads/images/hakkmzda.png" align="center" _builder_version="4.16″ _module_preset="default" width="85px" global_colors_info="{}"][/et_pb_image][et_pb_text _builder_version="4.16″ _module_preset="default" text_line_height="24px" custom_margin="||0px||false|false" global_colors_info="{}"]
Welcome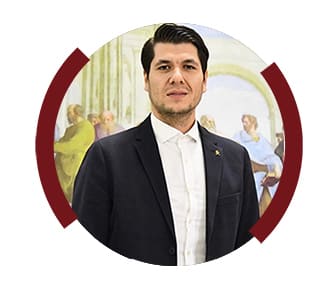 Hisar School provides a strong academic program, co-curricular activities, highly experienced staff, and supports the students in many ways to enter universities of their choice both in Turkey and in foreign countries.
In our day, high academic achievement, knowledge, and a modern education are not sufficient to pursue a successful life. It is necessary for individuals to know themselves very well and also to set clear goals. They should have the capability to select and choose the opportunities they need from among numerous prospects, in a planned and organized manner, and walk confidently toward achieving their goals.
With these objectives in mind, students at Hisar High school are given guidance in line with their skills and abilities. The Career Planning Center works with each high school student, starting in the 9th grade and provides individual support and preparation for their higher education. Two college counselors for universities abroad, and one counselor for Turkish universities work with students so that each one of our graduates can be placed in a university that is right for that individual, and is in line with his/her needs and interests.
In order to help Hisar students make the best career choices, various professions are introduced to our students through internships during the summer months. The internships give students the opportunity to obtain a better understanding of their own skills, to realize whether the professions they are intending to choose are right for them, and contribute greatly to their personal development.
Okan Uzelli
High School Principal

[/et_pb_text][/et_pb_column][/et_pb_row][et_pb_row column_structure="3_4,1_4″ use_custom_gutter="on" gutter_width="1″ make_equal="on" _builder_version="4.16″ _module_preset="default" max_width="1180px" global_colors_info="{}"][et_pb_column type="3_4″ _builder_version="4.16″ _module_preset="default" global_colors_info="{}"][et_pb_text _builder_version="4.20.2″ _module_preset="default" link_text_color="#FFFFFF" background_color="#73121A" background_layout="dark" custom_padding="30px|0px|30px|30px|true|false" hover_enabled="0″ global_colors_info="{}" sticky_enabled="0″]
Hisar High School Education
With our strong high school academic program , extracurricular activities and experienced staff, we support our students to enter the university they want, and we guide them in line  with their abilities and skills for their success and happiness in life. As Hisar High School, our main goal is to prepare our students for the university and life in the best possible way. Hisar High School provides preparatory and four-year high school education. In our high school, science group, mathematics group courses and some elective courses are offered in English. AP Program and AP Courses applied in Hisar High School, accelerate the admission process to various universities around the world and offer advantages to our students in the university preparation process. AP courses offered at Hisar School are determined by considering the needs and wishes of the student. Read more…
[/et_pb_text][/et_pb_column][et_pb_column type="1_4″ _builder_version="4.16″ _module_preset="default" background_color="#73121A" custom_css_main_element="display:grid;||align-content:center;" global_colors_info="{}"][et_pb_image src="https://www.hisarschool.k12.tr/wp-content/uploads/images/programikonbeyaz_1.png" align="center" _builder_version="4.16″ _module_preset="default" global_colors_info="{}"][/et_pb_image][/et_pb_column][/et_pb_row][et_pb_row column_structure="3_4,1_4″ use_custom_gutter="on" gutter_width="1″ make_equal="on" _builder_version="4.16″ _module_preset="default" max_width="1180px" global_colors_info="{}"][et_pb_column type="3_4″ _builder_version="4.16″ _module_preset="default" global_colors_info="{}"][et_pb_video src="https://www.hisarschool.k12.tr/wp-content/uploads/images/LiseTantmFilmi.mp4″ _builder_version="4.16″ _module_preset="default" global_colors_info="{}"][/et_pb_video][/et_pb_column][et_pb_column type="1_4″ _builder_version="4.16″ _module_preset="default" global_colors_info="{}"][et_pb_text _builder_version="4.16″ _module_preset="default" custom_margin="||20px|20px|false|false" custom_padding="19px|20px|19px|20px|true|true" link_option_url="https://www.hisarschool.k12.tr/okullar-lise-programi-lise-mfredat/" border_width_all="1px" border_color_all="#DEDEDE" global_colors_info="{}"]

Curriculum
[/et_pb_text][et_pb_text _builder_version="4.20.2″ _module_preset="default" custom_margin="|||20px|false|false" custom_padding="17px|20px|17px|20px|true|true" link_option_url="https://www.hisarschool.k12.tr/hisarda-hayat-kulupler-lise/" border_width_all="1px" border_color_all="#DEDEDE" global_colors_info="{}"]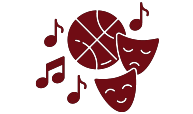 Clubs
[/et_pb_text][/et_pb_column][/et_pb_row][/et_pb_section]